Structured Cabling Solutions
ETCOMMUNICATIONS INC Structured Cabling Solutions
At ETCommunications Inc, we specialize in providing top-notch Structured Cabling Solutions to create a reliable and future-ready network infrastructure for your business. Our expert team ensures efficient data and voice communication, supporting your business needs and growth.
Our Approach:
1. Thorough Site Assessment: We conduct a detailed on-site evaluation to understand your business requirements and design a cabling system that suits your current and future needs.
2. Customized Cabling Design: Our experienced technicians create a tailored cabling design, optimizing cable routes and ensuring neat installations for enhanced performance.
3. Quality Cabling Products: We use high-quality cables, connectors, and accessories from trusted brands, ensuring a stable and long-lasting cabling infrastructure.
4. Skilled Installation Services: Our technicians are trained and certified, guaranteeing a seamless and efficient cabling installation with minimal disruptions to your business.
5. Testing and Certification: We rigorously test and certify every cable to meet industry standards, ensuring reliable and error-free data transmission.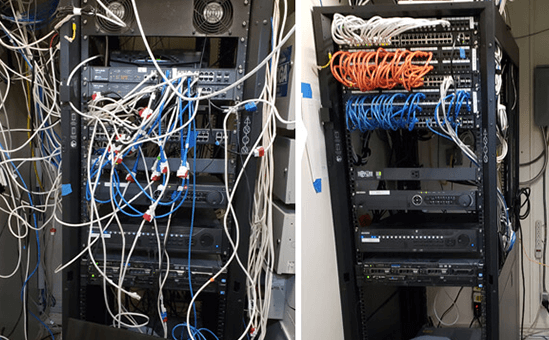 Are tangled cables and unreliable connections hindering your business operations? It's time for a structured cabling solution that simplifies your network infrastructure.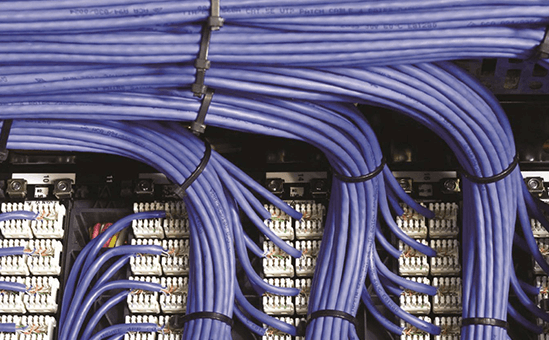 Our Structured Cabling Solutions offer organized and efficient cabling systems, supporting high-speed data transfer, clear voice communication, and future scalability.
WHY CHOOSE ETCOMMUNICATIONS INC FOR STRUCTURED CABLING SOLUTIONS?
With years of experience, our team possesses the expertise to design and implement cabling solutions for businesses of all sizes.
From planning and installation to testing and certification, we provide end-to-end structured cabling solutions under one roof.
Our cabling solutions are designed to accommodate future technology advancements, saving you from costly upgrades in the long run.
Our efficient installation process ensures minimal disruption to your business operations during cabling upgrades.
We prioritize client satisfaction, and our commitment to quality and reliability has earned us a strong reputation in the industry.
Ready to start and empower your
business today?
Choosing ETCommunications Inc for our structured cabling needs was a game-changer for our business. Their team's meticulous planning and installation process resulted in a clean and organized cabling system. The seamless data and voice communication have significantly improved our productivity. We highly recommend their services.
Thanks to ETCommunications Inc's structured cabling solutions, our network infrastructure has never been more reliable. Their team of experts designed a scalable system that perfectly meets our current needs and future growth. Their attention to detail and commitment to quality made the installation process smooth and efficient. We are impressed with their professionalism and would gladly work with them again.
Frequently Asked Questions
Ready to start and empower your
business today?